Marquis Grain
Welcome to Marquis Grain
Part of the Marquis group of companies, Marquis Grain has locations in Hennepin, Illinois and Necedah, Wisconsin. The company was founded in the 1970s as a country grain elevator and expanded its operations consistently through the 1980s and 1990s before taking on its current role in the biorefining industry. Today, Marquis Grain partners with local growers and elevators to provide quality corn supplies to the Marquis Energy biorefineries in Illinois and Wisconsin. Additionally, Marquis Grain provides Distillers Dried Grains With Solubles (DDGS) and ProCap Gold marketing services.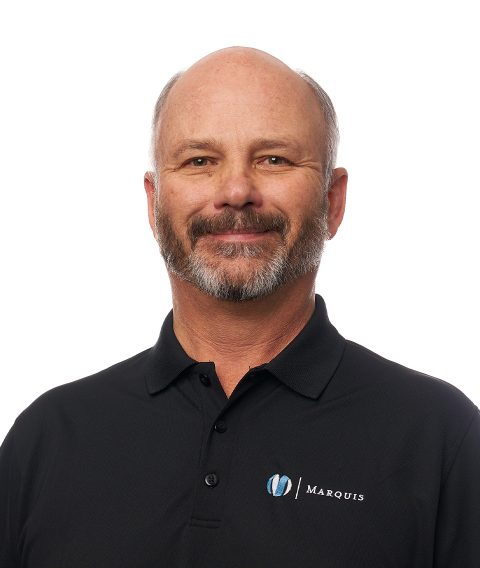 Jeff Peterson
President
Jeff Peterson was raised on a grain and livestock farm near Manlius, Illinois, and is a 1987 graduate of Illinois State University with an associate's degree in Ag Production and a bachelor's degree in Ag Business.
He began his career as a Grain Merchandiser and Farmer Market Advisor for Advance Trading at the Pearl City Elevator in northwestern Illinois. In 1989, he returned to Bureau County as the Grain Department Manager of Bureau Service Company in Princeton. In 1993, Jeff became the General Manager of the Neponset Farmers Grain Elevator Cooperative.
Later that year, he was named Grain Department Manager for Marquis Grain upon their acquisition of the Neponset Cooperative. In that capacity, he managed two country grain elevators and the truck dispatching for Marquis Grain. In 2006, Marquis sold its country grain elevators to focus on the ethanol business, where Jeff is now the President of Marquis Grain at the Marquis Energy ethanol plant.
Gary Miller
Senior Grain Consultant
Gary Miller grew up on his family's farm south of Granville. He graduated from Putnam County High School and Illinois Valley Community College.
Gary started in the grain business in 1980 and later joined Archer Daniels Midland in 1985. For many years, Gary managed ADM's river terminals in Hennepin, Henry, Lacon, Chillicothe and Creve Coeur, Illinois. He also had extensive responsibility for grain origination into ADM's ethanol plant in Peoria, Illinois. In 2003, ADM combined its river terminal offices into a regional office in Ottawa, Illinois. As Northern District Manager, Gary was responsible for managing up to ten river terminals and six country elevators. He has also served on various committees for the Grain and Feed Association of Illinois.
He now joins the Marquis team as Vice President and Director of Commodity Marketing. Gary resides in Princeton with his wife, Cathy.
Howard Boppart
Grain Merchandiser | Necedah, WI
Howard Boppart grew up in rural Woodstock, Illinois, with a broad farming background, and is a 1991 graduate of Auburn University with a Bachelor of Science in Agricultural Economics. He began his grain merchandising career with Peavy Grain in Waunakee, Wisconsin, and in 1995 returned to his home county in Illinois as the Grain Department Manager for Northern FS. In 1997, he became the General Manager for Leland Farmers' Company, where he managed three country grain elevators. He accepted the General Manager position at Harmon Grain in 2006, managing seven county elevator locations prior to his start at Marquis Energy Wisconsin.
Austin Heim
Vice President & Director of Grain Operations
Austin Heim grew up on a grain and livestock farm near Logan, Iowa, and graduated from Iowa State University in 2010 with a bachelor's degree in Agricultural Business. He began his career with The Scoular Company, working in Downs, Kansas, Friars Point, Mississippi, and Coolidge, Kansas. In 2012, he went to work for Flint Hills Resources, trading corn and Dried Distillers Grains (DDGs), as well as modifying for a variety of their ethanol plants in Iowa, Nebraska, and Georgia. In 2021, he joined the Marquis team as the Director of Commodities Strategy.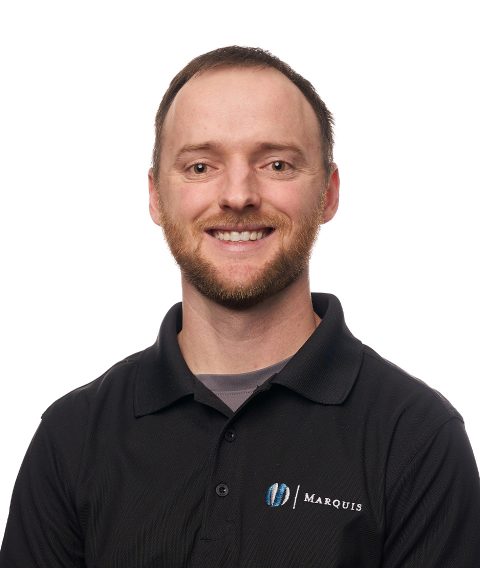 Trevin Kennedy
Certification Manager
Trevin Kennedy was raised on a family farm near Walnut, Illinois. He graduated from Iowa State University with a bachelor's degree in Ag Business in 2017 and started his career as a commodities broker and farm marketing consultant with Ehedger in Oakbrook Terrace, Illinois. Trevin joined the Marquis team in 2019, where he manages the sustainability and carbon programs.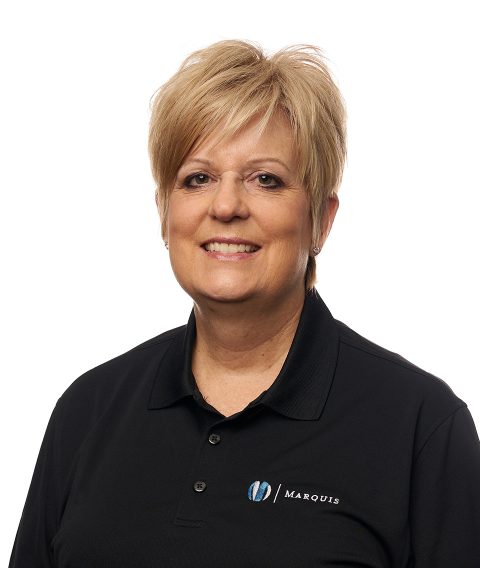 Julie Jamison
Local Merchandiser
Julie Jamison came to Marquis with 25 years of business/banking experience. She is the Local Merchandiser selling Distillers Dried Grains with Solubles (DDGS), Wet Distillers Grains with Solubles (WDGS) and Modified Distillers Grains with Solubles (WDGS) to local customers. Julie also works with the barge logistics group, getting empty barges here, along with getting the loaded barges headed southbound. Julie works with the DDGS merchandisers following the barges sales/purchase. She prepares all of the documents needed for each barge, along with processing the purchased barge paperwork.
Bridget Neitzel
Local Merchandiser
Bridget Neitzel grew up in Hubertus, Wisconsin, with a variety of small farm animals. After high school, she attended MATC and earned an associate's degree as an Administrative Assistant in 1988 when she began her career. She was working in Madison, Wisconsin, at Rayovac when the Marquis ethanol plant was being built in Necedah, Wisconsin. In 2006, during the construction of the plant, Bridget contacted the owners and was the third employee to be hired. She was hired as an Administrative Assistant and has held a variety of positions through the years.  Her current position is Local Merchandiser. She sells Distiller's Dried Grains with Solubles DDGS and WC to local customers and arranges logistics for hauling DDGS to the Joliet, Illinois, area and barges during the summer months in Lacrosse, Wisconsin.
Jordan Monier
Sustainability Manager
Jordan Monier grew up and currently still resides on his family farm in Walnut, Illinois. Jordan graduated from Iowa State University in 2017. Directly out of college, he worked as a Farm Relationship Manager for Cargill until 2022, when he started with Marquis as the Sustainability Manager.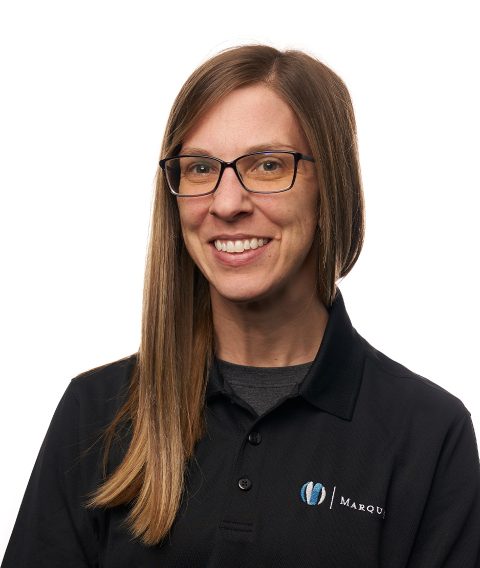 Allison Grieve
Grain Accountant
Allison Grieve grew up on a family farm outside of New Bedford, Illinois. She attended Western Illinois University, where she obtained a bachelor's degree in Agricultural Business in 2010 and shortly after started her career in agriculture as a Broker's Assistant with Advance Trading in Bloomington. In 2014, she moved back to Bureau County and began working as a crop insurance underwriter in Dixon. She joined the Marquis team in 2015, where she is now the Grain Accountant.